The cogwheels of social injustice are very simple – lack of educational and economic opportunities. One is often the result of the other, but being able to tell which comes first, is, of course, a challenge. Every situation is unique, but the good news is that where there's a will, there's a way.
Education has been a powerful way of changing the world. At almost no cost, other than giving students places to learn and inspiring other people to teach, the world has seen a revolution. While in the past education would get in the way of income and potential to start a business, today it's a prerequisite that makes success without it difficult.
Of course, there is some individual who defies these norms, but they are few and far between. For all the rest of us, going to school has been an invaluable gift and an opportunity to rise above our social strata or preserve and expand human knowledge.
To put things in numbers, education can boost individual income two-fold, while bringing with itself a number of other important acquisitions. Exact numbers will vary based on each country's needs, for example, but one thing has been established as a fact – education can lead to a significant dip in criminal activity, as it's the basis for financial and economic success.
Fighting Injustice with Education
To understand injustice, we need to define it. Some of us are born luckier than others in purely financial terms. They have access to better schools, to good neighbourhoods and don't have to fret over the precariousness of existence when it comes to warmth, food and clothes, for example.
Yet, educating people in precarious neighbourhoods have proven difficult. For starters, most societies treat at-risk communities less favourably, which creates its own brand of injustice. Education is often shunned in such places as students choose not to participate or the teachers themselves betray their trade by falling utterly short of the necessary standard.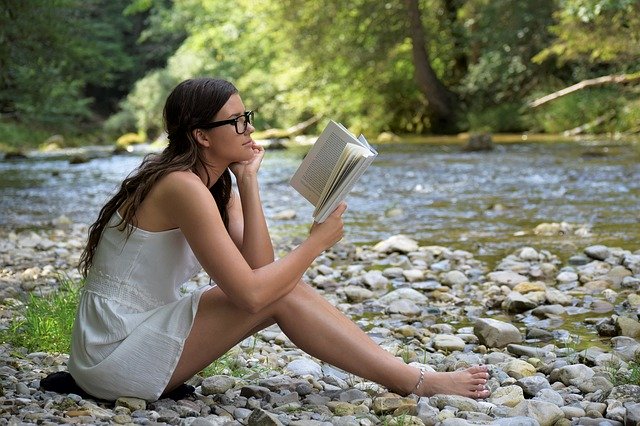 If successful, however, education gives social mobility, which is important, as it effectively creates role models within the community and may inspire others to follow the example. The more role models there are, the more education becomes something normal in the community, and injustices lessen.
Of course, to develop a proper educational framework would require quite a bit of effort, which comes with its own set of challenges. In certain areas, overcoming poverty is entirely predicated on education, but there is pushback within the community as well.
Some members of the community may see the attempt to "educate people" as a way of extricating them from the environment they live in, and thus lead to deterioration of such members' own social status.
However, whatever the pushback, there is indisputable evidence that education is the surest way forward.
Educate Yourself to Realize Your Dreams
Dreams do not have to do with riches or social status. You can pretty much dream of speaking five languages or being a math wizard or perhaps even running for public office. Yet, you don't need to set the bar too high to derive pleasure from life. Some people dream to make an impact on people's lives. Whether this is by coming back to educate others after they have walked the hard path or defend causes, they truly believe in depends.
The good news is that dreams are easily achievable through education. There seems to be an unhealthy price tag put on education, but languages and IT, for example, can be learned without ever paying a dime. The Internet has become a potent tool, but this is not the point.
The point is that the Internet is a strong conduit of learning and one that was originally designed to be just that – a huge database where you can find anything you are interested in.
You can just use the Internet to enjoy video games or perhaps even visit an online casino for fun. However, there are other worthwhile opportunities as well and education is one of those. If you do insist on using the Internet as a form of entertainment, you can read more about various ways to pass the time, not least than playing slots online.
Yet, if you want to stay on course and learn more about, well, learning, you will find the Internet to be a powerful and impactful ally. You can create shape your own destiny, but sometimes, an initial jolt is necessary to set you on the right path. The Internet is powerful and all-reaching, but a good education will even go further!