We all know that water is the ultimate source of all life on the planet. The precious liquid does not only cover more than 70 percent of the surface of Mother Earth but it has also played a critical role in the development of civilizations throughout the centuries. Sadly, data from the United Nations says that more than 2.5 billion people in every corner of the world are unable to access drinking water today. Moreover, over one billion individuals are not able to obtain their daily water from a secure source.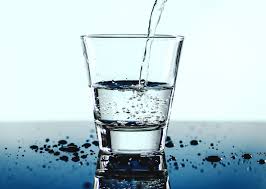 Without a doubt, making a small donation to Unity Cares Foundation means showing your support for the noble cause of helping the needy, regardless of their background, race or age, get access to quality water in a safe manner. Our foundation supports clean water drilling all around the world thanks to the valuable collaborations we are a part of. However, if you feel like you would like to do something more about it, there are numerous guidelines and tips on how to do a water fundraiser in your hometown or throughout the state. To some to your help, here are a few clever ideas that should get you started.
Skip Your Birthday Gifts For A Good Cause
If you normally throw big parties on your birthday or wedding anniversary and your guests are more than generous gift-wise, why not take advantage of the big-hearted gathering at your upcoming life event party? Ask your invited guests to make a small donation instead of gifting you with expensive flowers and clothes. You could throw a themed Hawaiian night or casino party by the pool and use some appealing Australia Casino inspiration for the décor, games and dealers, in case you are truly looking to go the whole nine yards with the fundraiser.
Plan A Walk, Swim, Sack Or Egg Race For Safe Water
You could opt for a running event, a swim, climb or walk contest, gear everyone up and have them donate every mile they manage to conquer. You could even plan a sack race – it's not only for kids, you know! In fact, rack races are fun competitions where participants need to put both of their legs inside some sort of a sack that goes all the way up to their neck or waist and do their best to hop and reach the finish line. The first contestant to reach and cross it will be the winner. Make your sack or pillowcase race more fun by using extra-large pillowcases, just as long as everyone will be 100% safe during the race. You could also opt for an egg and spoon race during a summer picnic event in your backyard and invite your neighbors, friends and co-workers over. Other fun and creative ideas for a safe water fundraiser themed party could include a darts or bowling party by the pool.
If you are into yoga, pilates or you are a movie aficionado, you could also throw a themed party and invite your closest friends over – and make sure they bring their chequebooks along! Whatever the event, make sure you will be able to donate the proceeds from into the charity you believe in or the people that need your help in fighting the safe water crisis in their countries.
Host A Lemonade Stand With The Kids
If you have children on your own or you are an aunt or an uncle and you would like to see the kids grow a civic spirit and learn how to do charitable work starting from a young age, host a lemonade stand or cook and sell cookies. Set everything up with the kids in your front yard or choose the schoolyard and get even more children and parents involved and get ready to see some good results. No one can resist a freshly squeezed lemonade or a tasty cookie from an angelic face! Plus, you could also take advantage of the event and teach children about the importance of saving water, recycling plastic and keeping it away from the oceans.
Ask Your Wedding Guests To Make Donation Instead Of Gifting You
It might be a tough decision to make, as most couples put the money to good use and either go on their honeymoon or use it as an advance for buying their first car or home together. However, if you could spare the money and give it to charity, your gesture would be highly appreciated, no doubt there.