Video gaming and gaming, in general, is moving in great new exciting directions. This is easy to spot and with a pandemic on our tails now, gaming has exploded, inspiring innovation and investment. All things considered, gaming is one of the most beloved hobbies out there, and this is a good thing. For all intents and purposes, gaming will make you a far happier individual as there are games to fit virtually any taste. Gaming today boils down to desktop, mobile and consoles. Is this going to be any different in one year's time? How about 20? The fact of the matter is gaming is evolving very quickly, and this is good news!
Mobile Gaming Takes the Lead
For better or for worse, mobile gaming is proving the most popular source of gamers. In fact, some 2.7 billion people play mobile games, spending a cumulative of $159.3 million, and being one of the most important verticals of the industry. Mobile gaming is surprisingly more democratic than any other type of platform out there, and this is certainly good news. The demographics of players stilt slightly in favor of women who are quite keen on playing video games from handheld devices.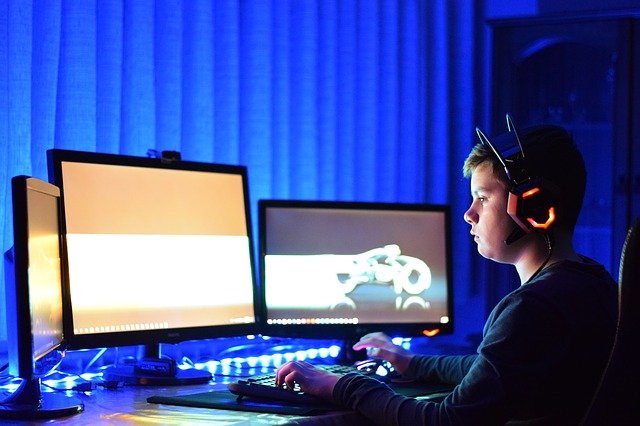 Not only that, but mobile gaming has the lowest entry in terms of costs. Desktop computers are still fairly expensive at $300 in some parts of the world, but you can own a nice gaming phone for $120 or less, and not only that. Your phone is your means of communication, so you end up of a powerful can-do-it-all device instead. The boom in the mobile industry is not just determined on the fact that devices are cheaper. Actually, as it turns out, there are far fewer resources going into a mobile game as well, and this is precisely why so many people decide to go ahead with a mobile as it's a convenient option.
Virtual Reality Will Dominate
While not everyone is talking about it right now, virtual reality and augmented reality are on their way to the future, and this future is now. Back in the 1990s, a virtual reality set would cost around $10,000 and it would give you a headache, and you would only be able to be in "virtual reality Ping-Pong" for a minute or so. Now, though, this has changed and VR sets are practically everywhere, available for just $300 for the highest-tier headsets. This speaks volumes. And there is no shortage of games, too, making virtual reality one of the most reliable options for you as a player. For example, marketplaces such as Steam have a dedicated VR panel, which means that you can purchase and play games right away, making for a mighty fun experience. Are VR and AG a part of the future of gaming? You can bet as much.
Gaming in Casino, Things Change Quickly
The next question you ought to ask is how are some of the world's biggest suppliers of games that are casinos going to adapt and change to an industry that seems dedicated to creating games that are purely reliant on chance. Well, innovator-casinos such as playigo.com will move forward with the times and, quite naturally, try to introduce more skill-based gaming in your everyday routine. This is an interesting concept, but the fact is that more and more developers are now arguing the case for skill-based development, and this is a fair bit of fun. Now, if you think about it, skill-based gaming is challenging because casinos will have a hard time of implementing it. However, with most gamers seeking for some way to influence their gameplay, in casinos and beyond, it's a mandatory step to success nevertheless.
Gameplay Will Become Customizable
Now, the next thing to notice is that the type of gameplay people will seek out in future would be customizable. Games such as:
GTA V
Red Dead Redemption
Dragon Ages
All of those titles already do that. You are bound to experience the game slightly differently and then share the stories with your friends and that is precisely what developers want to achieve. Linear narratives are no longer sexy. In fact, they no longer work because players want to be amazed and immersed and find out new ways to enjoy the same game. More and more customization options become available with the power of AIs able to generate a world and storyline quicker than you can ever imagine and this is a good and welcome thing by gamers anywhere in the world.